Soft Grand Opening of the new Crossfit Gym. Free Classes January 7th – 8th (Saturday and Sunday) of 2023!
All classes FREE Sat 7th and Sun 8th.
Bring family and friends! Come support this weekend!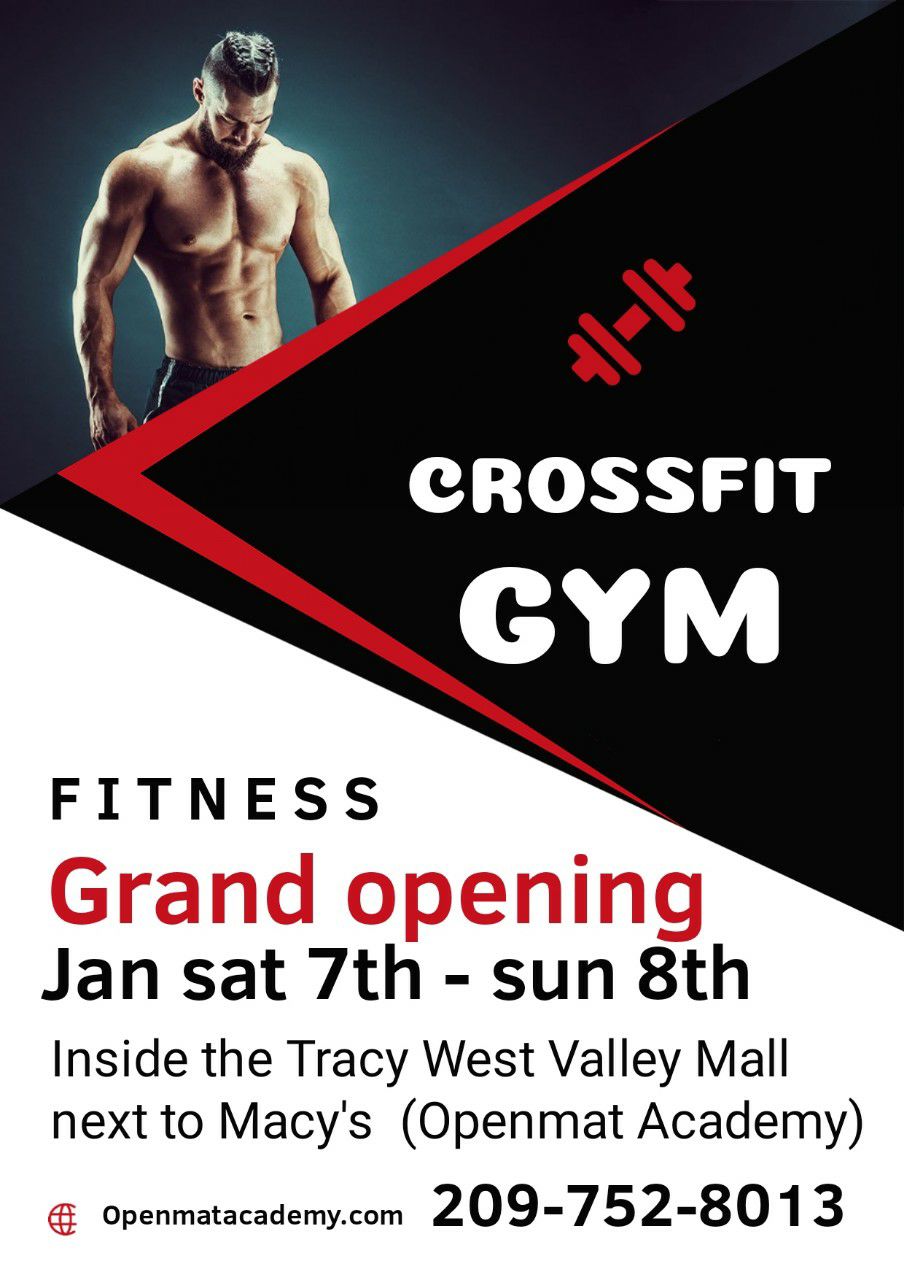 This is the year of Openmat family to expand and become the largest in Tracy for all of us. Happy New Year! Let's do this! Let's get in the best shape of our lives!